Tony Blair Backs Egypt's Military Government Despite Human Rights Crackdown
Tony Blair has thrown his weight behind Egypt's government, despite it being blamed for a bloody crackdown on dissidents.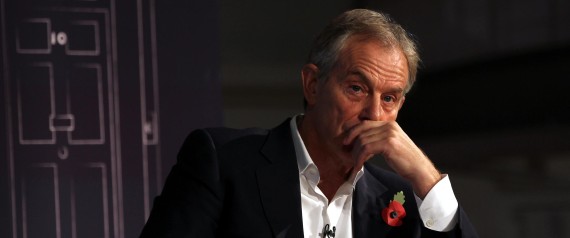 Journalists have been imprisoned by the military administration of Abdel Fattah al-Sisi, which ousted elected president Mohammed Morsi in July.
Although the Morsi government was heavy criticised and branded authoritarian, its replacement has been blamed for a violent crackdown on
Morsi supporters and curbs on free speech, The Guardian reports.
During a visit to Egypt, Blair said the army's intervention had been "at the will of the people" and urged people to support the government.
Egypt was "an ancient civilization, a great people, great energy and determination,"